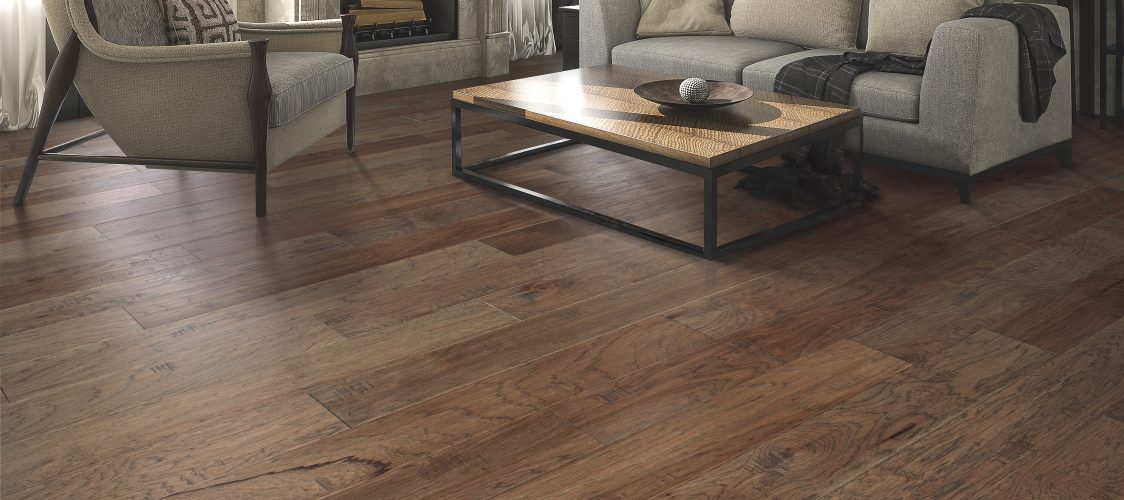 Hardwood Flooring Provides An Organic & timeless look
The Grand Scheme carries a wide selection of hardwoods that will make a beautiful statement in your home. Species include: maple, oak, hickory, walnut, birch, bamboo, and exotic species.  
Picking the right hardwood doesn't need to be difficult. We'll narrow down some options to get you started.
Solid Wood
Solid wood is an optimal choice if your home has a crawl space and you want the option to refinish later. In areas with high humidity it is advised not to install flooring wider than three inches as the boards can become unstable and may cup or warp.  Pre-finished options offer a durable finish that can be walked on immediately after installation. Yet if you prefer a more flush natural appearance, we offer site sanding and finishing. 
Engineered Wood
Engineered wood is the best choice if your home is built on a slab or you prefer a wider plank. Planks are available up to seven inches wide as well as multi-width options. The variety of pre-finished colors are available in smooth, hand scraped, or wire brushed finishes.
Although engineered floors don't allow for a full refinishing, most brands can be screened by removing the original polyurethane and reapplying a new coat with matching stain to restore the floor to it's original condition.