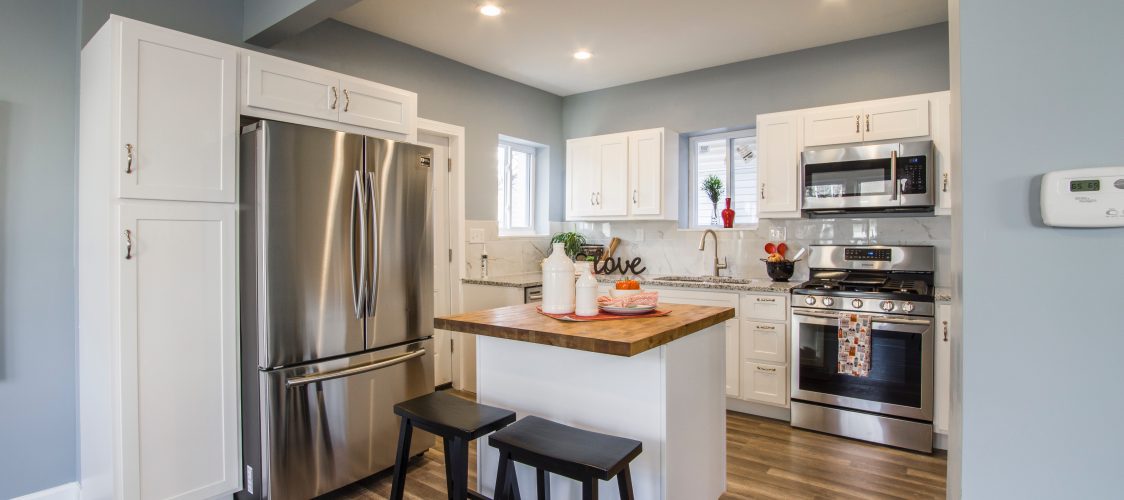 Luxury Vinyl Flooring, the waterproof option
Luxury vinyl flooring is a versatile flooring that comes in a  wood plank and tile options for both residential and commercial applications. It's waterproof or water-resistant qualities make it perfect for many applications. 
At The Grand Scheme, we have a variety of LVT and LVP flooring that will fit any style or budget.   
Glue Down vs Floating
Glue down luxury vinyl is perfect for commercial applications where ease of replacement is desired. It is adhered with a pressure sensitive adhesive that allows a plank or tile to be removed and replaced without having to remove surrounding flooring. These are typically solid vinyl with no cushion. Subfloors must be smooth so that imperfections don't protrude into the flooring.   
Floating luxury vinyl flooring typically comes with a cork, rigid core, or padded backing. It can float over minor imperfections in subfloors and may provide a cushioned feel underfoot depending on the product chosen. Commercial and residential options are available in vinyl tile and vinyl plank.
LVT and LVP
LVP is available in almost every species of wood flooring. Similar to laminate, the pattern repeats every three to seven planks. Luxury vinyl planks are available in traditional, coastal, and rustic styles.   
LVT is available in tile or stone options, and has options for installing with or without grout. Sizes are typically 12 x 12, 18 x 18, 12 x 24. Luxury vinyl tile is a warmer and softer alternative to ceramic and porcelain tile or stone.