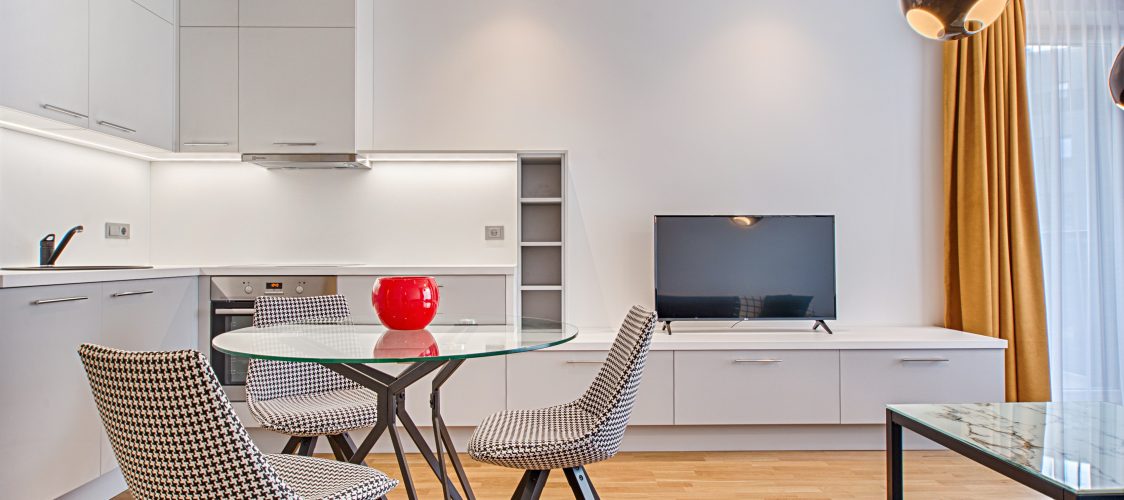 Laminate Flooring: the look of wood at an affordable cost
Laminate is an affordable choice if you want the look of hardwoods and are on a budget. The Grand Scheme carries a wide selection of laminates from Shaw, Mohawk, Mannington, and Horizon Forest Products.    
Styles range from traditional to rustic and are meant to imitate the appearance of hardwood flooring. 
Benefits of Laminate
Laminate flooring is more scratch and dent resistant than  hardwood flooring. They are water resistant and can be installed in kitchens, powder rooms, and areas where small amounts of water might come in contact.  
Laminate flooring comes in a variety of styles and wood species. It's available in a natural looking finishe, or piano finish for more resistance to scratches. 
Cons of Laminate
Although laminate is water resistant, standing water or spills left unattended can seep into the floor causing it to swell and warp. Laminate is a photo of wood adhered to particle board with a protective layer, so if the floor does become worn or damaged, refinishing is not an option. 
Replicating natural hardwoods is limited to three to ten planks. If not installed with a good mix you could end up with boards of the same style installed beside each other. 
The resale value of a home with laminate is not as high as one with hardwoods.